At our meetings we have fun and fellowship and speakers who inform us about interesting topics. We raise funds for a variety of local youth, education, health and elderly assistance organizations.
We regularly volunteer in our community. And, we have a good time doing it.
If you are interested in learning more, come be our guest at a morning meeting. We meet every Wednesday (except the first Wednesday when we have an evening meeting at various local restaurants who support our fundraiser the "Spring Extravaganza".) If you'd like to learn more, please contact our Membership Chair.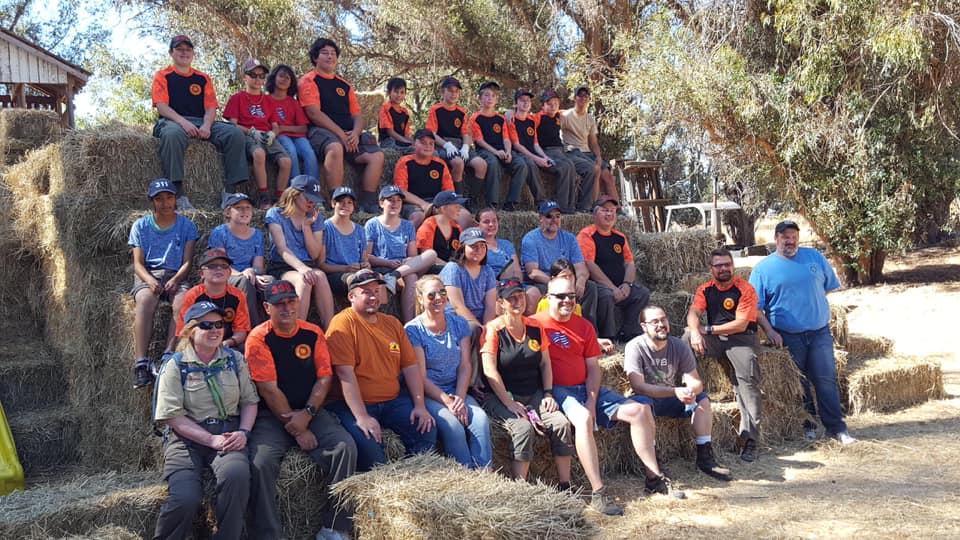 Boy Scout Troops join Rotarians in setting up our Annual Pumpkin Festival
Rotarians volunteering at Rockville Hills Park
Opportunities To Serve
Members of the Rotary Club of Cordelia have opportunities throughout the year to participate in local and global service projects. We work with the kids at the Police Athletic League, work with Meals on Wheels and Travis AFB to help seniors with simple home and yard repairs (Project Refresh); volunteer at the Railway Museum's Pumpkin Festival, and more.
Connect to Our Community
We have speakers at our morning meetings from throughout the area that address fun topics such as beekeeping or area haunted houses; or serious topics such as presentations from the Chiefs of Police and Fire Departments. Our members are all connected and provide rich opportunities to expand your own personal and professional network.
Leadership and Professional Development
Rotary provides opportunities for its members to gain valuable leadership experience through boards and committees, public speaking opportunities, event planning and professional networking.
World Understanding
With over 32,000 clubs in 200 countries, as a fellow Rotarian you can visit other clubs throughout the world when you travel. This is a great way to get connected to any community you visit. Our annual International Convention brings Rotarians from throughout the world together to advance our shared goals.
Fun!
We make sure we have a lively meeting every week between our traditions, members and speakers. We also have evening meetings and special events. And, there is nothing that is more fun and satisfying than volunteering in your community to support various worthy causes.